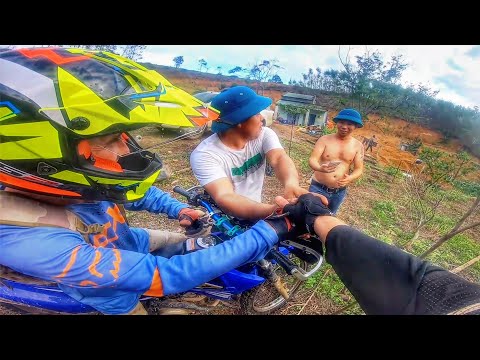 Pretty self explanatory video. Just tryna help out and keep this place alive.
We ride out from the city about 20 minutes (none of us own cars ) and we are at the back of the famous Hai Van Pass. Plenty of trails to pick from... Some freshly groomed... Others not so groomed after the recent rains...
The guy taking photos with us was the land owner... Its actually ok to rip around people farms here without permission.
XR150 has gone in for repairs (+ maybe a 200 kit) and my mate will probably rent a KLX150 for a whopping $24 for Wednesdays ride which I will post here on Thursday if DBW is still operational.
Thanks for watching