Once upon a time there was a statewide DSE project called the Trail Bike Initiative that went out planting trees and closing tracks and doing work like this track closure below.
Now we see works like this.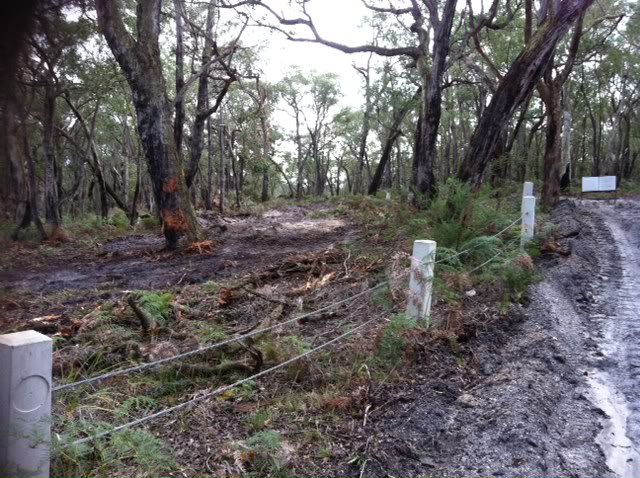 Fuel reduction burns and clearing burn breaks are nothing new but when one week you could get booked for riding ST and the next week the track becomes a highway and reveg works are pushed away by a dozer it makes you wonder
The question we would like an answer to at VTRN is what future maintenance is there going to be when the breaks have done their job? Are we going to be blamed for erosion because these tracks have been roughly pushed in with no drainage or works to stop them washing away in the first rain?
We did try to contact the trail bike liason offcer for Southwest Victoria but he is on leave until the last week of November!!!!!